October Birth Flowers
27.10.2021
views 2301
October is a time when autumn is at the meridian of its beauty and colorful allure. The twilight of the year, October is graced with reddening trees, falling leaves, and special anticipation of All Hallows' Eve. Babies born in October can boast of having two birth flowers at once – what luck! Two lovely blossoms to bless the life journey and serve as talismans! Here they are: glorious Marigold and vivid Cosmos – the recognized October birth flowers.
Cosmos
Cute Cosmos flowers got their name from the Greek word "kosmos" wherein it meant a harmonious order, a divine presence, and the space at large. Given the neat arrangement of petals, Cosmos flowers make a good synonym for the Universe where everything is well-organized and coordinated. This flower represents balance and harmony through the perfect symmetry of its minimalistic beauty.
Cosmos are annual flowers with bright, daisy-like heads that reside on long, delicate stems. Blooming all summer long, these natural cuties are very attractive for bees and butterflies. Cosmos grow effortlessly from seeds and can survive even in aggressive soil conditions.
These delicate annuals appear in many appealing shades, including red, pink, white, orange, yellow to name a few, while reaching the height of up to 6 feet. Cosmos grows in both garden beds and household pots, and it also makes pretty cut flowers.
More than 20 species of the Cosmos flowers have been discovered for today, but they all belong to the genus Compositae. These species are members of the Asteraceae family, which also incorporates daisies, asters and sunflowers.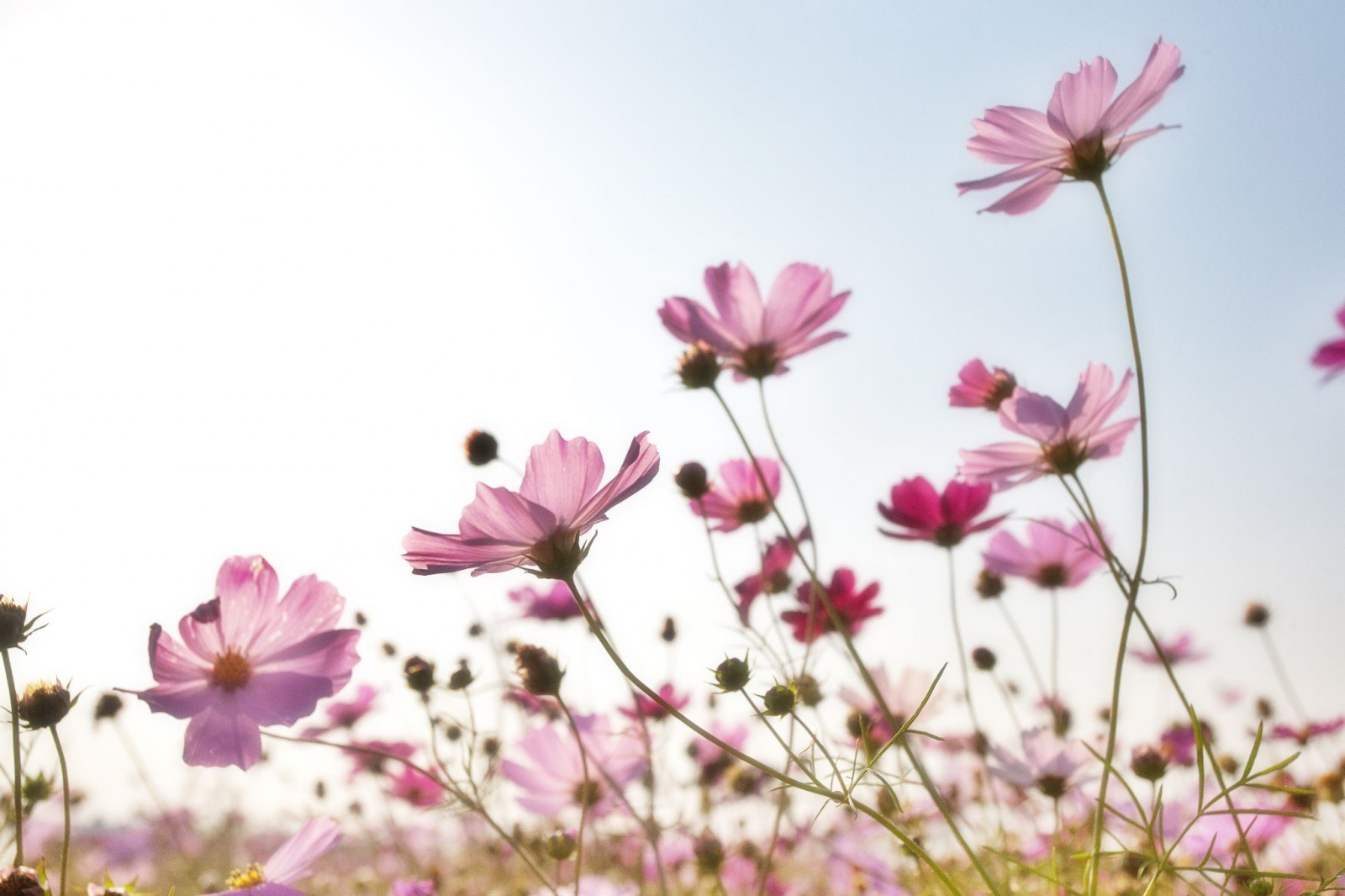 Cosmos Meaning and Symbolism
The wondrous blossoms of Cosmos, October's birth flower, signify innocence and affection, but also carry a meaning of harmony, alignment with the Universe rules, simple joys, and modesty. The subtle fragrance coupled with vivid colors brings the associations of peace and serenity.
The meaning of this October's birth flower varies depending on its coloration. Interestingly, some people believe that the flowers of Cosmos can symbolize individuals who find it difficult to speak publicly or otherwise express their thoughts.
· Red flowers signify love and romantic connections.
· White petals denote purity and loyalty in romantic relationships.
· Yellow Cosmos darlings stand for friendship or a beginning of an amorous relationship, a unique meaning that no other flowers convey.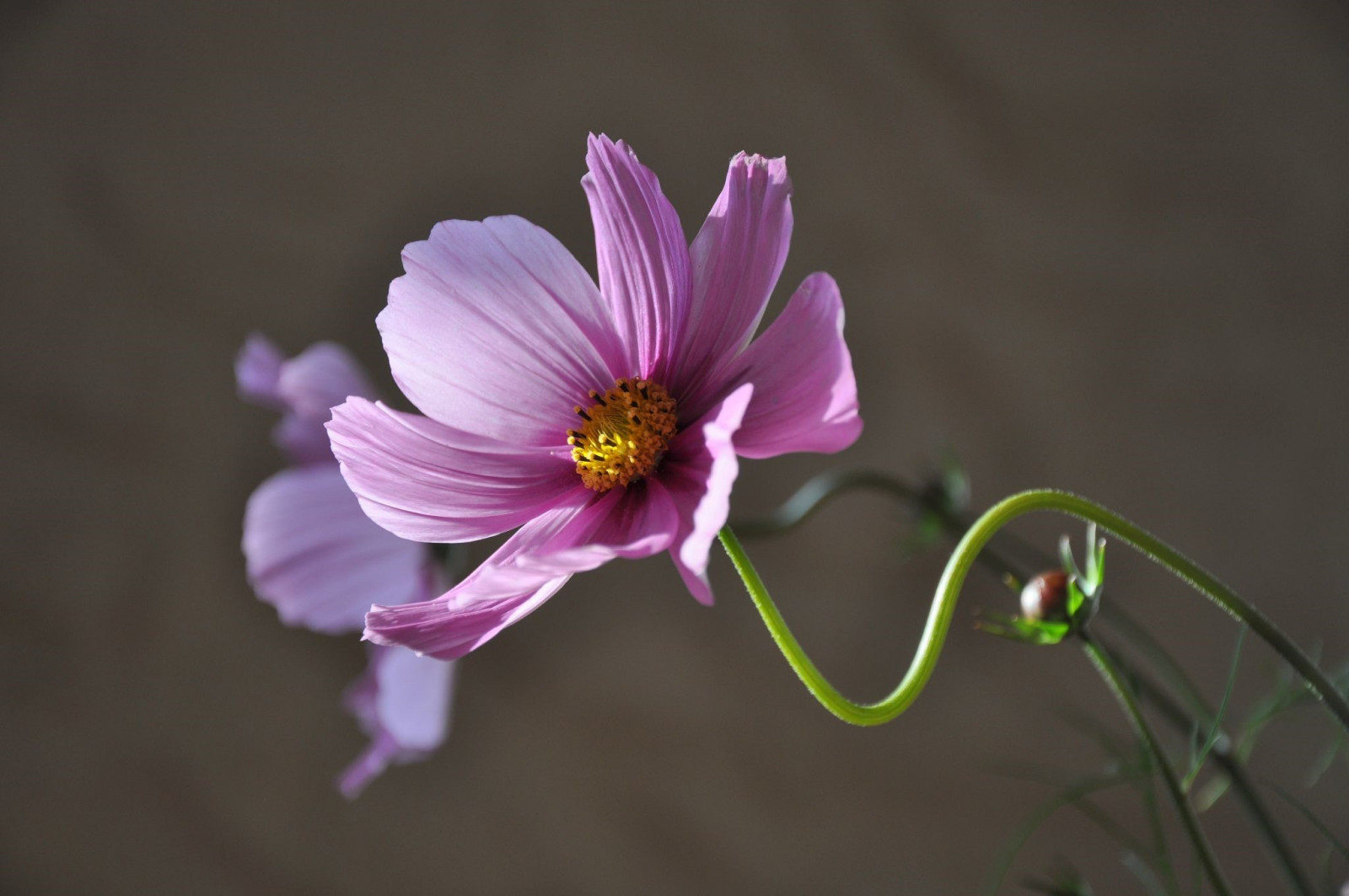 Cosmos Interesting Facts
Native to the Mexico region, Cosmos flowers are also found in South Africa and throughout the USA where it was imported to from places like Argentina.
These plants were brought to Spain from Mexico by the first Spanish missionaries in the 1500s. The seeds were then harvested and propagated before the cultivar was introduced to American gardens at the beginning of the 19th century.
Apart from being aesthetically lovely, Cosmos blooms found a useful application in medicine. In Brazil, the plant has long been used as a malaria remedy. Some parts of the flower also contain lutein, an agent with strong antibacterial and antioxidant effects. In Central and South America, Cosmos flowers are sometimes used to produce yellow dye.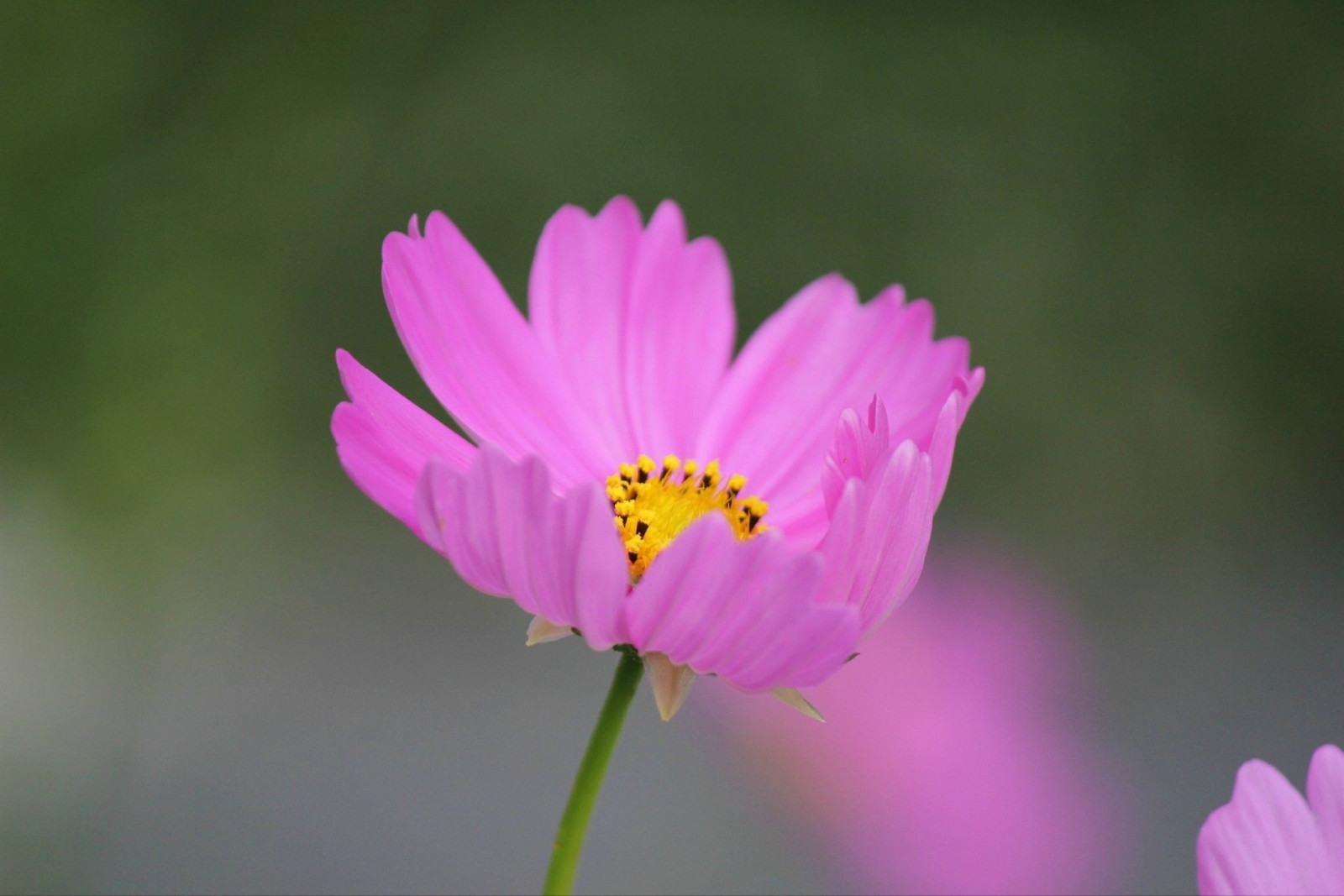 What Do Cosmos Flowers Say About October Babies?
As Cosmos flowers signify peace and Universe order, people born in October tend to be very poised, patient, and self-composed in the messiness of life. They are kind souls who care for their loved ones and try to make their everyday life better with little surprises and sudden gestures of appreciation.
Marigolds
Another magnificent birth flower of October, Marigold comes in a bevy of rich flairs, including mahogany, orange, red, and yellow with all possible overtones and color combinations in between. Marigold is a cheerful, easy-to-grow annual plant with chamomile-like or carnation-like flower heads that are grown singly or in clusters, able to reach the height of up to 6 feet.
These flowers bring a solid pop of color into our home gardens. Fabulous ornamentals, these blossoms are popular picks for both single-stem arrangements and as inclusions to mixed bouquets due to their exuberant appearance and exemplary longevity.
In a flowerbed, Marigolds will effectively fend parasites and insects off from other plants, so that your glorious ornamentals will always be safe and secure when surrounded by Marigold blooms. Their radiating charm and attractiveness make them the perfect gift for the recipient born in October.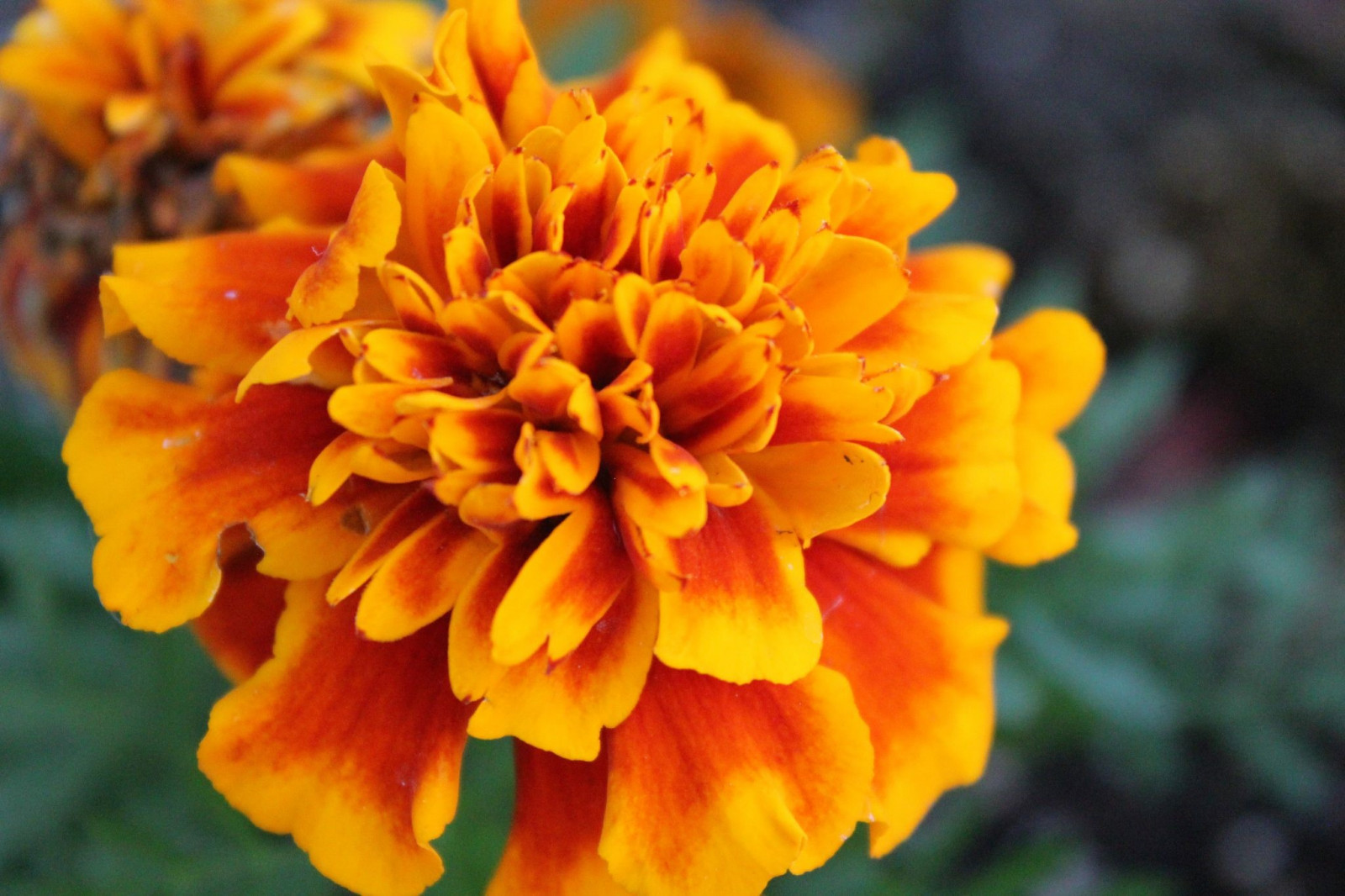 Marigold Meaning & Symbolism
In modern Western culture, marigolds symbolize positive emotions and moral strength. Bright yellow, golden, and red shades of flowers, which are usually called "solar herb", are associated with warmth, happiness, joy, optimism, wealth, and fortune.
However, in some cultures, meanings of Marigold also have connotations of darker emotions such as jealousy, grief, despair, and sadness. Marigolds have also become a symbol of desperate love. If someone has lost a loved one, be it death or breakup.
If you send a bunch of bright, kissed-by-the-sun Marigolds to an October birthday gal or guy, this action will speak of wishing them tons of warmth, energy, optimism, and prosperity.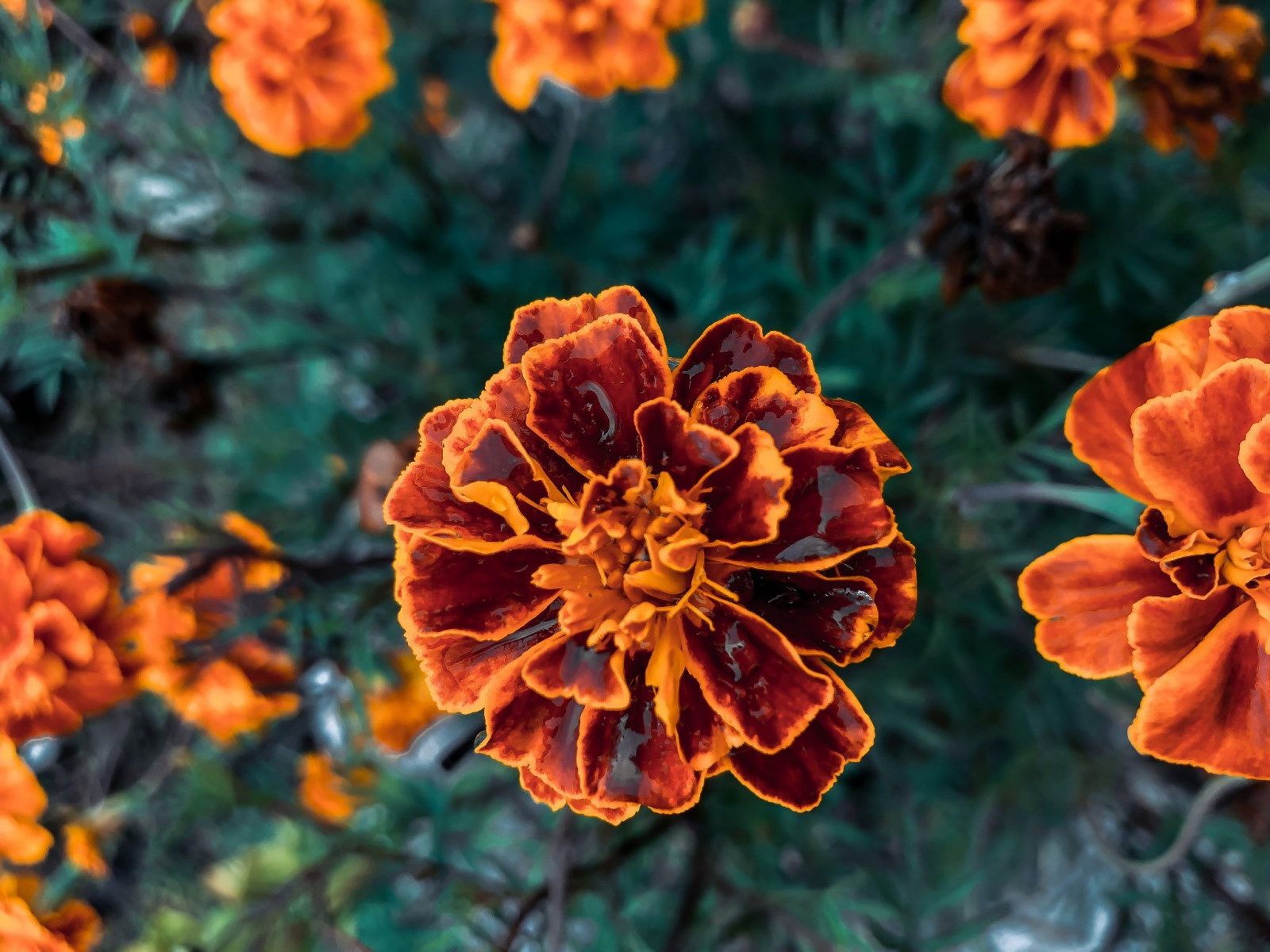 Marigold Interesting Facts
The name Marigolds comes from Marygolde, a combination of two old English words: Mary and Golde. The gold-colored flowers got their name because the Virgin Mary used Marigolds as money, and afterwards, the early Christians put bunches of Marigolds at her feet instead of coins as a prayer offering.
What Do Marigold Flowers Say About October Babies?
Bright petals that radiate the sun's warmth lend October babies all things great: well-being, happiness, delight, success, and long life. They say those who are protected by Marigold are very lucky in their love affairs. People celebrating their birthdays during this time of year are very industrious, determined, and will stop at nothing to achieve wealth and success, and they do indeed!
Other Popular In-Season October Flowers
While Cosmos and Marigold are official October's birth flowers, many other blooms are also available in the mid of the fall and make beautiful picks for a bouquet or floral arrangement.
Alstroemeria
Alternatively known as the Peruvian lily or the Inca lily, Alstroemeria is one of the most beloved blossoms because of its impressive appearance, which makes any arrangement awe-inspiring. It bears different meanings, the most common of which include love, care, dedication, and strength. Moreover, their stems have twisted leaves, which can symbolize a strong connection or togetherness, while each of the six petals also has its specific signification (respect, patience, tolerance, joy, compassion, and commitment).
Calla Lily
Callas are not true lilies. They belong to jack-in-the-pulpit and caladium. Thanks to their unique shape, these unusual flowers are one of the most desirable blooms for fresh bouquets. Callas come in a wide variety of shades including purple, pink, green, yellow, and orange to appeal to different preferences. Calla lily's symbols include purity, fidelity, and faith. They send a deep message of rebirth, resurrection, and new achievements.
Delphinium
A famous garden ornamental in the buttercup family, delphiniums are valued for their dolphin-like flower heads colored in saturated blues and purples. They make an excellent gift flower as they signify thrilling experiences, new beginnings, and a can-do attitude to life. Magnificent blossoms that are in their prime along with major October birthday flowers, delphiniums are a symbol of cheerfulness, benevolence, dignity, youthfulness, and improvement.
Flowers make an excellent substitution for words. Holding deep meanings and symbolism, blooms can speak your heart louder than any sweet lyrics. Whether you gravitate toward a bunch of October birth flowers or a mix-and-match arrangement, blossoms will never fail to tell the recipient that you seriously love and care for them.