The Most Recognizable Flowers In Movies
24.12.2021
views 4041
Flowers are incredible! Not only are they naturally blessed with an alluring appearance, dainty fragrances, and deep meanings (most of them also offer strong healing and spiritual properties for that matter).
Flowers are also in-demand stars in the cinema industry. Is there anything these fabulous beings cannot do? Whether it is a European Arthouse tear-jerker or a Hollywood action-filled blockbuster, the beauty and symbolism of blooms are often leveraged by filmmakers to make the movie ultimate.
Here is a roundup of the most iconic flowers to be in the limelight in smashing hit films.
Big Fish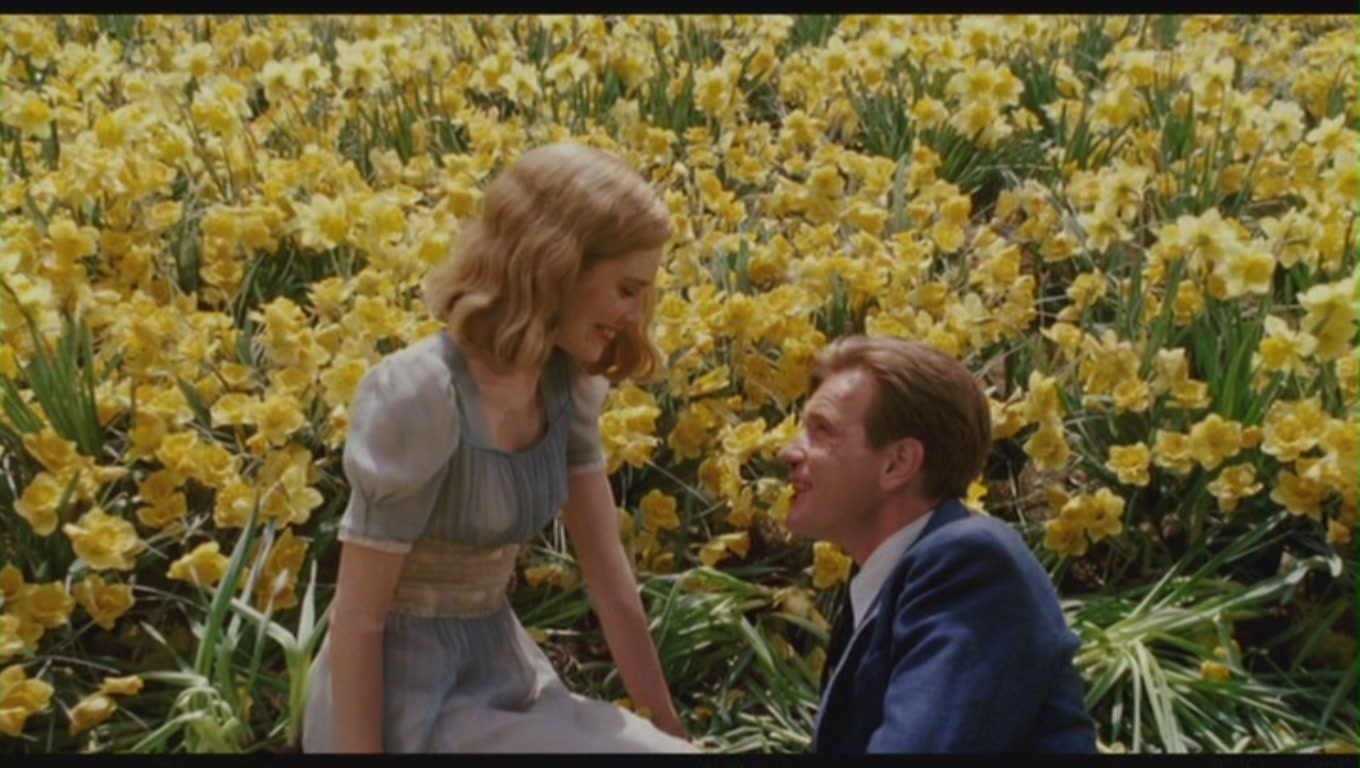 http://images4.fanpop.com/image/photos/19900000/-Big-Fish-big-fish-19940570-1360-768.jpg
The cult masterpiece of Tim Burton, "Big Fish" is an exceedingly beautiful and thoughtful tale about true and ever-lasting love. But the meaningfulness of that picture would not be complete without daffodils. Trying to win the heart of Sandra, Edward planted a whole field with sunshine-yellow daffodils (the girl's most favorite flower), and the moment she beholds this ocean of blooms is forever etched into our souls. Even if a single daffodil flower is a symbol of genuine love and adoration, what does a hectare of daffodils mean then?
The Wizard of Oz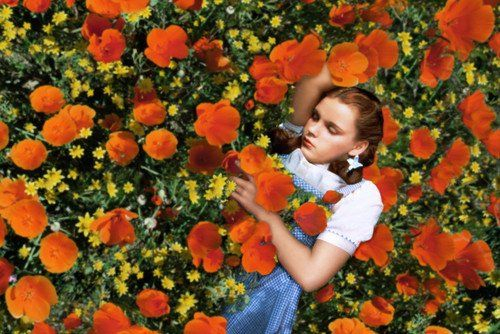 https://i.pinimg.com/564x/de/88/10/de88100dc1685d54472220643959f2d4.jpg
The flower scene when Dorothy falls asleep amid a large field of deadly, red poppies is a hallmark of The Wizard of Oz fairy-tale. It is impossible to break the dark spell of poppies, and one can stay asleep forever unless they are carried from the poppies' exposure and far enough away to breathe fresh air and awake from the deadly trance. The most popular version of dangerous, yet tantalizing, poppies is most recognizable from Judy Garland's 1939 film.
The Great Gatsby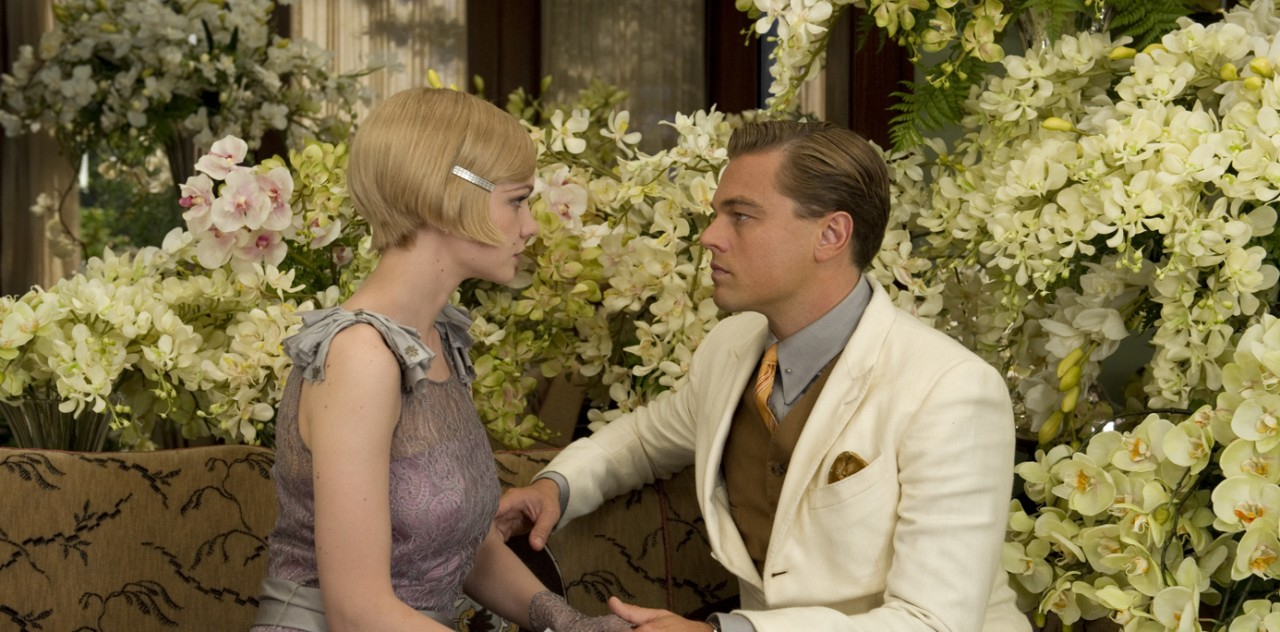 https://images.squarespace-cdn.com/content/v1/50f8d681e4b0cbbacf14b23b/1369766750083-7WAKXFGVAC36CE9VIB1T/gatsby1.jpg
Another epic silver screen hit that features floral actors, Baz Luhrmann's brilliant adaptation of F. Scott Fitzgerald's book, The Great Gatsby, tells us a story of the reunion of two loving birds. The romantic scene takes place in a room that is chock-full of astonishing, creatively-arranged bouquets of orchids, taking Daisy (Carey Mulligan) by storm. Orchids are an epitome of restrained dignity, and given the abundance of lush bouquets, Leonardo Di Caprio's Gatsby is seriously in awe of his sweetheart.
Memoirs Of A Geisha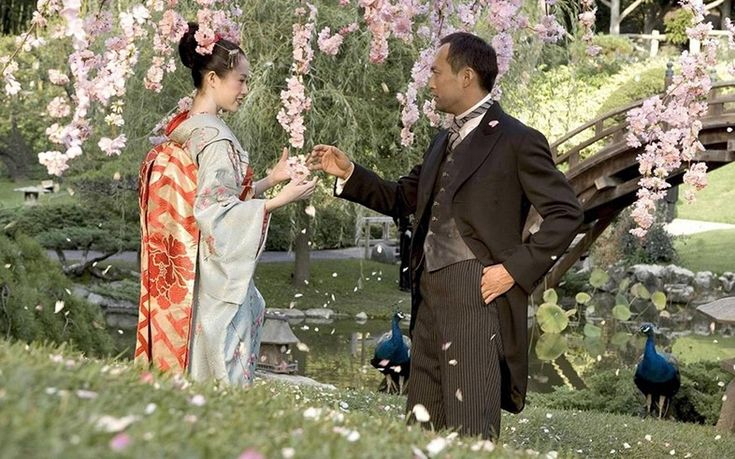 https://i.pinimg.com/736x/a7/4b/3d/a74b3da9f7d5ca2a243000620c627bf8.jpg
Another film that makes an inspiring use of flowers, Memoirs Of A Geisha presents a stellar adaptation of Arthur Golden's best-selling novel. Cherry blossoms or sakura are a symbol of the fleeting nature of life, where joy and beauty pass all too soon, yet to be remembered forever. This is the story of a Japanese girl Sayuri who was put to a geisha school. The main character has to go through all the harsh trials of being a geisha, while pink sakura blossoms explode around her.
American Beauty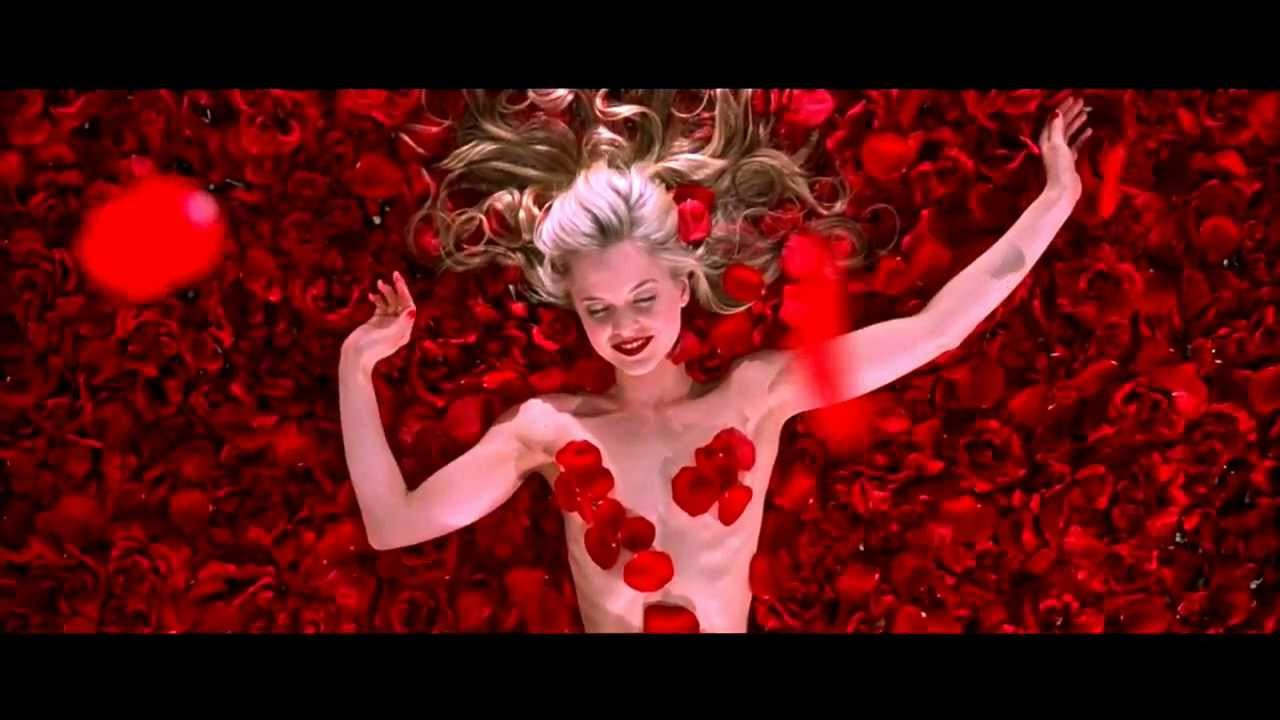 https://i.ytimg.com/vi/g7NXm8YCPDw/maxresdefault.jpg
The Oscar-holding drama, "American Beauty" literally features a covetable bed of rose petals, making it one of the most unforgettable scenes in cinema art. An eternal symbol of passion and lust, roses play a key role in this best-selling film that tells us about Lester Burnham's forbidden fantasies about his teenage daughter's best friend Angela. In his libidinous reveries, a fresh and youthful babe is basking naked amidst a flurry of red roses, showcasing her spectacular figure. Although this floral scene has a naughty inside story, it forever shapes our visions of the "perfect romance."
Broken Flowers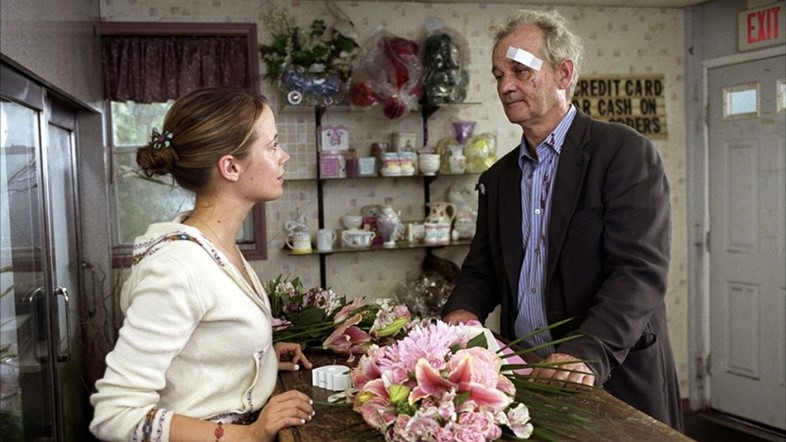 https://anotherimg-dazedgroup.netdna-ssl.com/786/azure/another-prod/260/8/268874.jpg
Broken Flowers revolves around Bill Murray as Don Johnston, a man looking for an anonymous writer who claims to have a son from him. Five lovers-of-the-past are to be checked, and Don becomes increasingly desperate, trying to find the potential mother of his son. Here, before the fifth and final meeting, he walks into a flower shop and finds solace in the kindness of a young florist, who treats his wound (inflicted by "candidate № 4") and arranges a beautiful bouquet of pink carnations and lilies. The same flowers and pink color scheme are found throughout the film - in the floral centerpieces and in the clothes of the women he visits.
Alice In Wonderland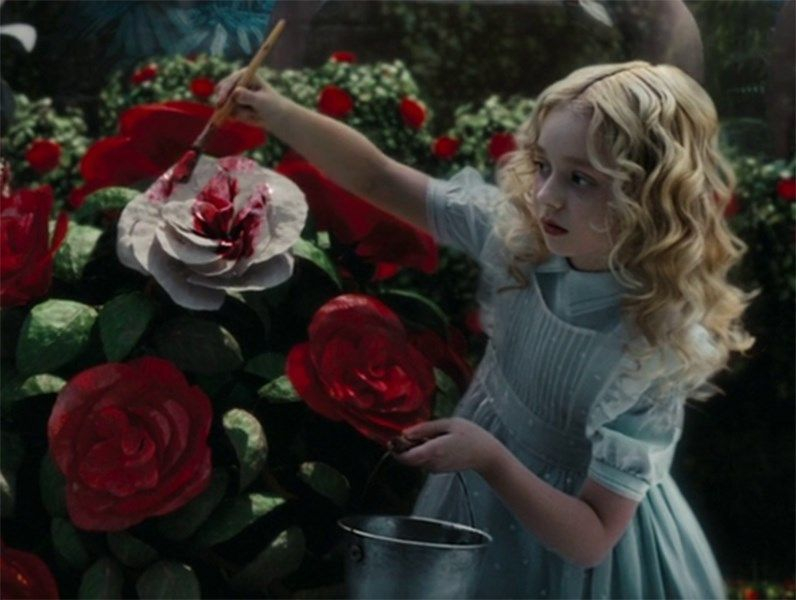 https://i.pinimg.com/originals/f5/e2/62/f5e262614575900adfc699ac29e403ed.jpg
Tim Burton unceasingly supplies the world with top-quality movies, and "Alice In Wonderland" is never an exception. This wondrous tale centers on a 19-year-old Alice who returns to Wonderland once again to fulfill her destiny to beat the Jabberwock, a dragon-like creature controlled by the evil Red Queen. Alice is to remember her past to be able to master the present, and while she is recollecting herself repainting white roses to red, there are milliards of other flowers that contribute to the film's greatness.
Plucking The Daisy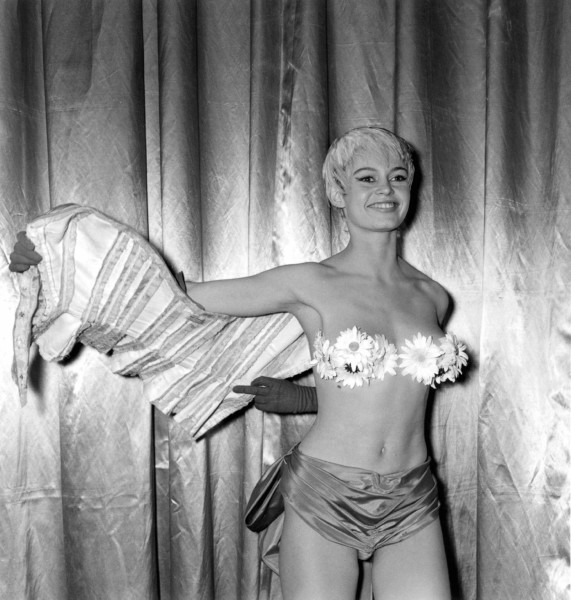 http://flickersintime.com/wp-content/uploads/2016/05/193825_annex-bardot-brigitte-mademoiselle-striptease_03.jpg
A film that strongly propelled the career of Brigitte Bardot, "Plucking The Daisy" depicts a charming girl that is in urgent need of money. Trying to earn for living, she engages in striptease and becomes damn good at it. Though daisy epitomizes purity, when serving as a tiny bralette of dancing Brigitte Bardot, the flower gets a totally new light!
Vertigo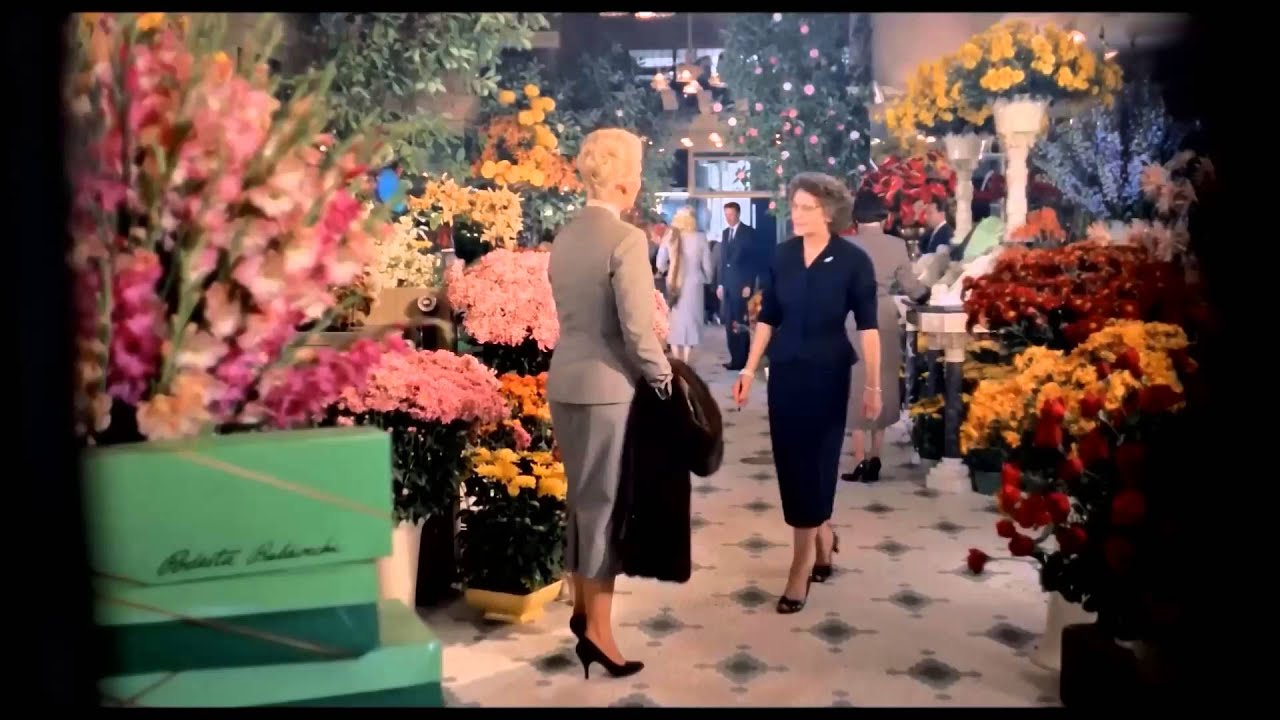 https://i.ytimg.com/vi/2uzkDg47aSI/maxresdefault.jpg
Flowers are also a recurring theme in Hitchcock's hit Vertigo. It is the story of John "Scotty" Ferguson (James Stewart), a recently retired police detective hired by his friend to investigate why his wife Madeleine (Kim Novak) behaves so strangely. In the film's openings shots, Madeleine finds herself in a magnificent florist and buys an exquisite bouquet. Perhaps, these are the characteristic features of the protagonist herself – later, in the intensity of emotions, Madeleine tears the flowers to shreds.
The Town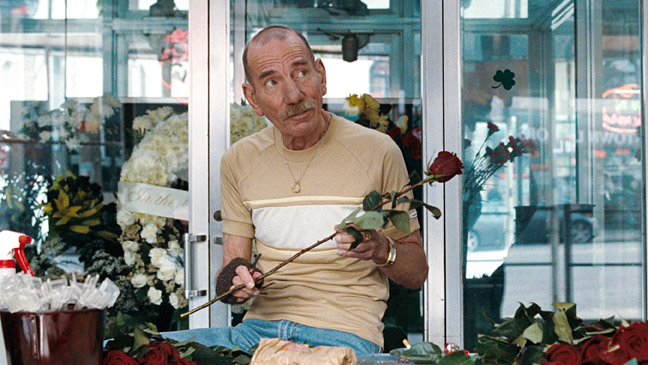 https://www.hollywoodreporter.com/wp-content/uploads/2011/01/pp_9_a_l.jpg
The famous thriller "The Town" throws in a story of Boston crime lord Fergie whose criminal activities give the shivers. While Fergie can easily commit a crime, he is also a talented florist creating exuberant bouquets, which contrasts starkly with his violent alter ego.
The Hunger Games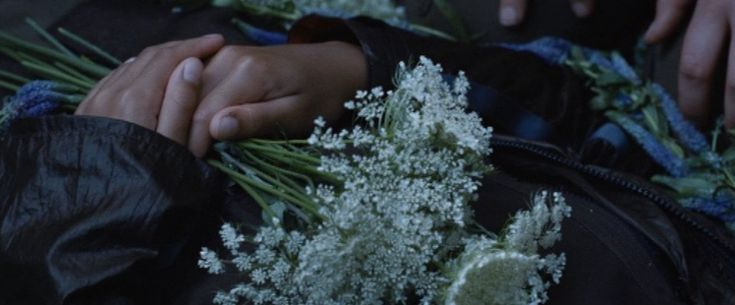 https://i.pinimg.com/736x/95/e1/31/95e1317d782e6cc965a1f89a2758aa4a.jpg
The Hunger Games is a dystopian novel showing the merciless competition and hard survival in a post-apocalyptic world. Much of the story takes place in the wilderness, which has its own characters: plants. The film is a wonderful collection of botanical elements. Flowers that heal, trees that nourish, and berries that kill – plants can be both allies and enemies. Author Suzanne Collins appreciated the significance of the wild plants when she created a food-insecure world and even named several protagonists for plants that symbolize them. Plants and flowers to take the stage in this iconic anti-utopia include the katniss plant, primrose, rue, pond lilies, a pine tree, Dandelions, honeysuckle, and Calendula.
White Oleander
https://cinema-crazed.com/blog/wp-content/uploads/2018/04/WhiteOleander-Still.jpg
One of the best dramas of the early 2000s, "White Oleander" features a wide range of actors and a gripping storyline. However, the power that keeps the film afloat is Alison Lohman. While many have argued that Michelle Pfeiffer might win an Oscar for her role as the overbearing manipulative mother Ingrid in the film, Alison Lohman is a true driving force of the story. She plays Astrid, a young girl who is put ends up in the foster care system because her mother is jailed for poisoning her unfaithful lover with white oleander. Astrid endures many hardships throughout the "White Oleander", becoming a lost girl who is looking to find her true identity.
City Lights
https://i.ytimg.com/vi/E92Iw2xLI94/maxresdefault.jpg
A classic speechless romantic comedy, "City Lights" shows us a story of a hapless but staunch tramp (Charlie Chaplin) who meets (and immediately falls in love with) a blind girl (Virginia Cherrill) selling bunches of fresh blooms right on the street. Upon learning that she and her grandmother need to be evicted from the house, the protagonist makes a series of attempts to provide them with the necessary money, which end in humiliating failure. But after a drunken millionaire (Harry Myers) lavishly rewards him for saving his life, a tramp can change the girl's life forever.