Lotus Flower: History, Types, and Symbolism
17.08.2022
views 6188

One of the most miraculous flowers, the lotus is famous for its unique symmetrical shape and ability to rebloom every day. Pertaining to the Nymphaeaceae family, lotus flowers are found in the most striking conditions. Their roots go deep down into the muddy bottom of a river, lake or even a swamp.
As it is, so to say, born from the mud and reappears on the surface of a pond daily to inspire the world with its beauty, for many countries lotuses have acquired spiritual meanings of strong desire to live and fight for your freedom. Let's dive into the uncharted waters of this charming bloom and find out more about it.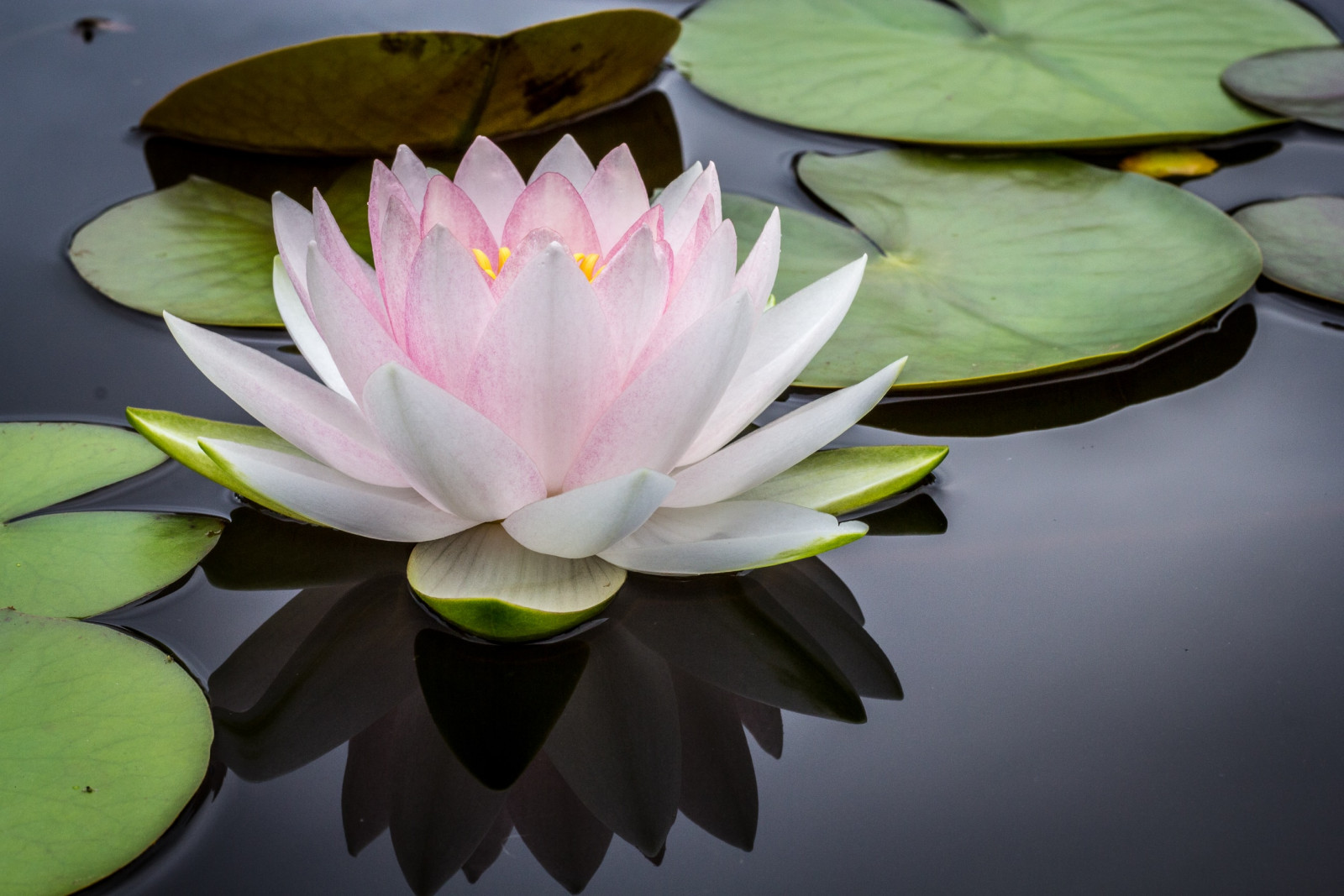 History of the lotus flower
The lotus was definitely not born yesterday. In fact, these blooms have existed on the planet Earth for millions of years! Back then, they bloomed on both sides of the equator. However, when the ice ages came, the conditions for their growth became less favorable.
Different references to the lotus flower can be traced in Ancient Egypt, as well as several Eastern cultures. The Egyptians were among the first ones who have attached a symbolic connotation to these flowers. They thought of lotuses as small earthly suns. They also believed that the deceased could magically turn into these plants.
In China, lotuses are generally used in bouquets for weddings. They are typically given to demonstrate the love of a couple and their happiness in marriage.
According to a Buddhist legend, it was on top of a giant lotus that the Buddha came to our world. In Buddhism, lotuses are also associated with pure desire to live no matter what. They inspire people to believe that you can always overcome any difficulties.
For Hindus, the lotus has acquired a somewhat similar meaning. This sacred bloom is believed to give a person peace of mind. Those who enjoy yoga are definitely familiar with so-called 'lotus pose' that helps you concentrate and clear your mind of all distracting thoughts. Lotuses are also frequently associated with fertility.

Where and how do lotuses grow?
Lotus flowers can be metaphors for endurance and longevity. Did you know their seeds can survive for many years with no water? This unique ability helps them to live in the most severe weather conditions.
You can find lotuses in many countries such as Vietnam, India, China, Iran, Russia, and Australia. The American yellow lotus called Nelumbo lutea comes from the USA.
As these blooms are quite adaptable, you can create your own pond with lotuses. To do so, simply follow our instructions:
Carefully scar the seeds with the tip of a knife or with a nail, trying not to harm their core.
Place them in a plastic box filled with clean warm water.
Don't forget to change the water daily until these cuties start to sprout.
After that, your seeds are ready to be placed in a pot. Add some garden loam and place the seeds in it.
Remember to put the pot in a place exposed to the sunlight until the plant will be ready to be placed in a water pond.
Important! Unfortunately, you won't probably see your lotuses bloom during the first year. They will put all their energy into growing the tubers.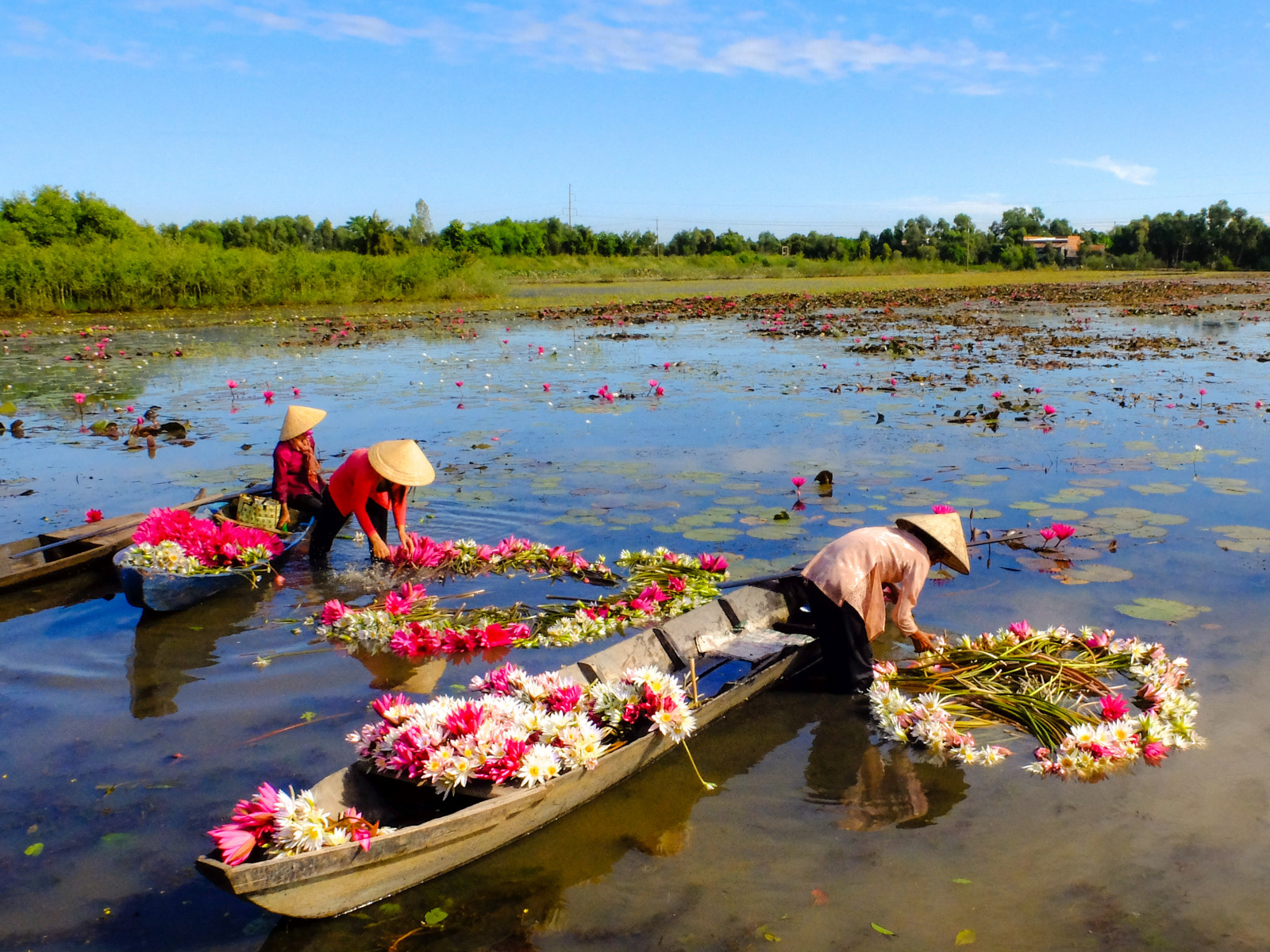 What do lotuses symbolize?
We have already seen what lotus flowers represent different cultures. Nevertheless, each lotus color has its own special meaning:
White: This color generally represents purity and inner peace. In some cultures white lotuses are associated with calmness and the transcendence of the spirit.
Blue: Such lotuses are found in the wild very rarely, and in art they are usually depicted closed. They are generally connected to our strong will to reach our highest potential and wisdom.
Yellow: The color of the sun, yellow commonly symbolizes joy and creativity. These bright lotuses inspire us to try new things and see the good in people around us.
Pink: This gentle color is typically associated with femininity and growth. In Hindu tradition, pink lotuses often accompany different deities.
Red: As with many other flowers, red lotuses represent passionate love and inspiration. In some cultures, red means fire and fire means energy. So, the red lotus is seen as a sign of energy and enlightenment.
Purple: This rare color signifies harmony and finding balance between positive and negative aspects of love. Purple lotuses remind us that it is important to accept different points of view and find peace in everything that surrounds you.
Each color is beautiful, especially when it comes to lotuses. Nowadays, they are also commonly used as tattoos. Lotuses typically represent learning and perfection because of their symmetrical form.

The bottom line: no one can deny that lotus is one of the most fascinating flowers in the world. To see it rebloom in the morning is an unforgettable experience. These exotic flowers have inspired many acclaimed artists. The most recognizable images here are probably impressionist paintings of Claude Monet depicting these gorgeous yet gentle blooms, as well as stunning water lilies.