How to pick the best flowers for Mother's Day?
17.02.2021
views 711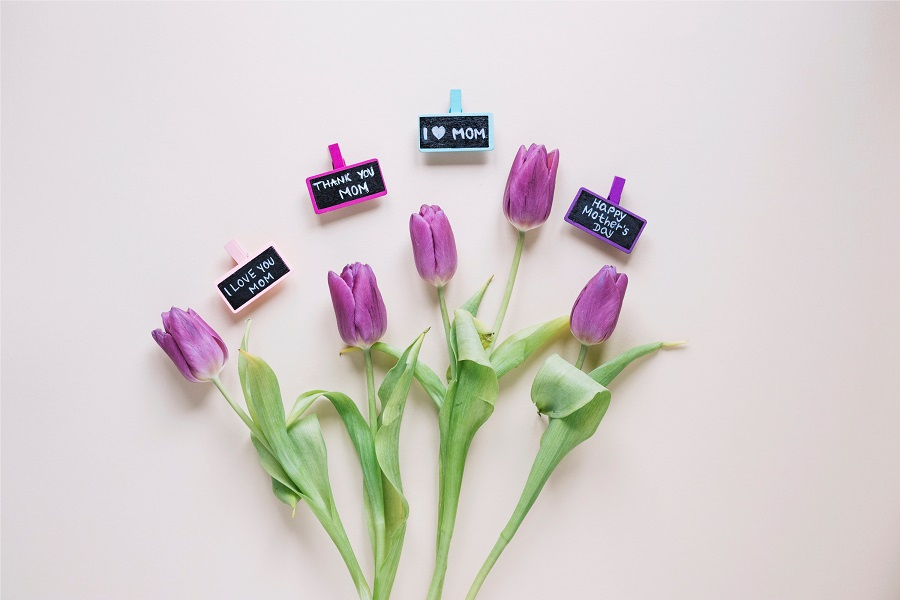 Mothers are our guardian angels that came down to Earth to give us all their love, to teach, guide, support and protect us, and to stay by our side no matter what. It may seem difficult to find the right words to express our gratitude and appreciation towards them, so let's say it with flowers! A perfect bouquet of gorgeous and fragrant Mother's Day flowers will shower her heart with your love and care.
Here at My Global Flowers we believe that all of our bouquets are perfect Mother's Day gifts. But if you want something specific or a little more personal, we suggest you to use our guide.
⸲⸲ First of all, does your mom have a favourite flower or a favourite color? Maybe you can find a photo of her wedding bouquet
(she will be in seventh heaven if you give her the same bouquet!)?
All these little things are clues to the perfect bouquet that will show how much thought you've put into the flowers.
But it's also fine if you have no idea what she likes. Luckily there are some safe options that will work for everyone. Traditional Mother's Day flowers are multicolored roses, tulips and carnations. If you mom is a sweet tooth you can turn a flower gift into a real perfection by adding a little sweet treat.
Color matters
Fragrant blooms comes in different colors. Let's find out how to pick the perfect shade for the most popular Mother's Day flowers:
Mother's Day flower meaning
Sending your mother flowers on Mother's Day is a heartfelt gesture that shows your gratitude, attention, love and says: «I care enough not to forget it's a Mother's Day». We've prepared a guide to the most common flowers for mother to help you find a perfect bouquet just for her!
Alstroemeria

— this flower is symbolic of happiness, wealth and fortune.

Gerbera

— cheerful and playful gerberas stands for positive thinking, thankfulness and optimistic view of the future.

Lisianthus

— this lacy and tender flower symbolize mother's heart, her sacrificial love, patience and gentle guidance.

Sunflower

— these little glowing suns wish a happy life and send a message of respect and adoration.

Rose

—

Traditionally associated with maternity, roses are believed to bespeak grace, elegance, and appreciation.

Tulip

— colorful and bright, tulip symbolize signify caring, love, and joy.

Lily

— noble and sublime, lily is a perfect flower to cherish your mother as a perfect woman and a domestic goddess.

Orchid

— is a precious and very feminine flower that bespeak beauty, gorgeousness and refinement.

Iris

— blue irises send a message of trust, warm feelings and mutual respect.

Carnation

— one of the

traditional Mother's Day flowers

. It symbolizes motherhood, sacrifice and love of a mother.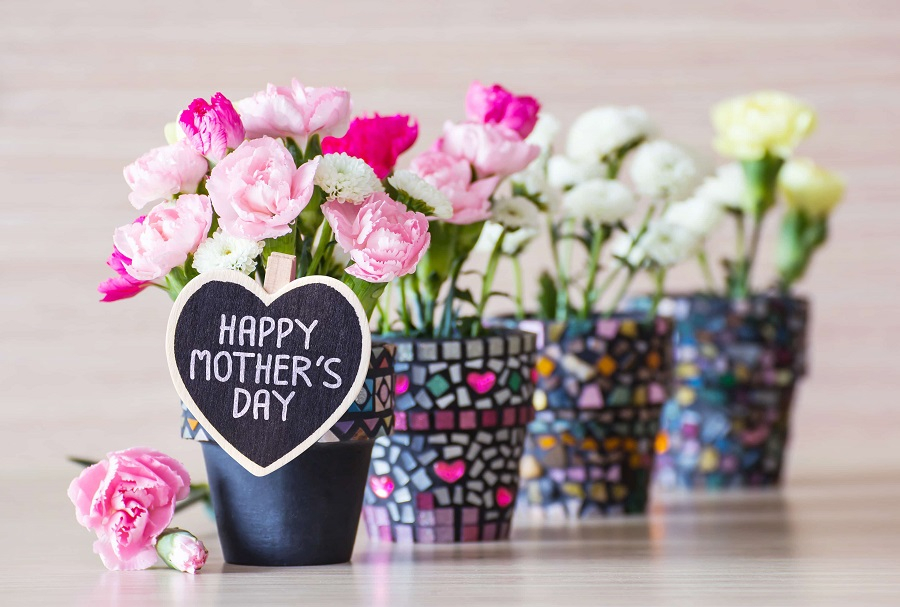 Every mom in your life deserve to be cherished
Whether it's your mother, grandmother, wife, sister, aunt or a friend, all moms deserve to be cherished. Show them your love and a sincere appreciation for all the great job they done every day by sending them a wonderful flower bouquet with a heartfelt message.
Mother's Day flowers for Aunt
Aunties hold a special place in our lives. We can share any secret with her, tell her everything about our first crush, always rely on her support and wise advice. She's like a second cool mother, that will always be on our side, loving and spoiling us. Now it's a perfect time to spoil her back and melt her heart with gratitude by sending her a gorgeous bouquet of Mother's Day flowers. We assure you: she'll never forget such a sentimental gesture!
Alstroemeria

— a bouquet of airy and fancy alstroemerias send a message of fun, sweet memories and optimism;

Iris

— this tender seasonal plant is a traditional Mother's day flower that is perfect just for everyone;

Lisianthus

— even a mixed bouquet of lisianthuses is always a sweet and very feminine gift. It will says: «I think you're very beautiful and truly a great Mom to me!».

Rose

— roses are always about love. A nice bouquet of pink, yellow or mixed roses symbolize love and friendship between you.
Mother's Day flowers for Sister
Yes, your «lil sis», your best friend and favourite partner in crime with which you have just recently argued over the VCR remote control, now is mother herself! And it's your duty to support her on this happy and yet difficult path. Tell her that she's an amazing mother who's doing a great job by sending her a bouquet of equally amazing flowers with an exotic, modern twist.
Mixed bouquets

— bright mixed bouquet with an unusual combination of flowers is a great gift for your sister that will definitely make her smile and put her in a happy mood;

Exotic flowers

— flowers like orchids, anthurium and calla lily bring with themselves a warm paradise breeze. A perfect present for a young lady who became a mother.

Gerbera

— this simple and yet such a bright and optimistic flower is always a safe bet when you're looking for flowers for your beloved sister. A bouquet of multicolored gerberas send a playful and optimistic message.
Mother's Day flowers for a friend
She is your best friend and confidant, you have a thousand adventures, stories and beautiful memories. You are always here for each other and you can always rely on her, because she's a great supporter. Now she's also a great mother. Tell her how proud you are of her with a lush bouquet of beautiful flowers. This loving gesture will show her that you are always here for her and her child for years to come.
Tulip

— a bouquet of perfectly fresh spring tulips always brings new hope and a fresh breeze of awakening nature
Lily

— its elegance, strength, faithfulness and beauty embodies a character of a perfect mother: she's wise, strong and caring, and yet she's still a woman;

Alstroemeria

— bold, perky and vivid alstroemeria flower is always positive uplifting.
Mother's Day flowers for Grandmother
As they say: «Grandmothers never run out of hugs and cookies». Grandmothers are our mothers too and they have a special place in our heart. They do so much for us from the moment we were born. They're expert babysitters, doctors, chefs and an invaluable source of wisdom. Don't forget to show her your love and gratitude by sending a nice flower bouquet with a heart warming message.
Sunflower

— those little suns will definitely bright a face of your beloved nanny with a smile and refresh those priceless old childhood memories;

Carnation

— is a traditional Mother's Day flower since the XVII century. It symbolize eternal love that a mother (or grandmother) has for her children;

Chrysanthemum

— is an official Mother's Day flower in Australia. Not only because it has the word «mum» in it, but also because it symbolize unconditional love.
Whether you need to congratulate with Mother's Day your mom, grandmother, aunt, sister or friend — a gorgeous and fragrant flower bouquet full of beauty and positive emotions is always a good idea. Find out our stunning collection of Mother's Day flowers with same-day international delivery available (even on Mothering Sunday!).