Birthday Wishes: What to Write in a Birthday Card
17.02.2021
views 4643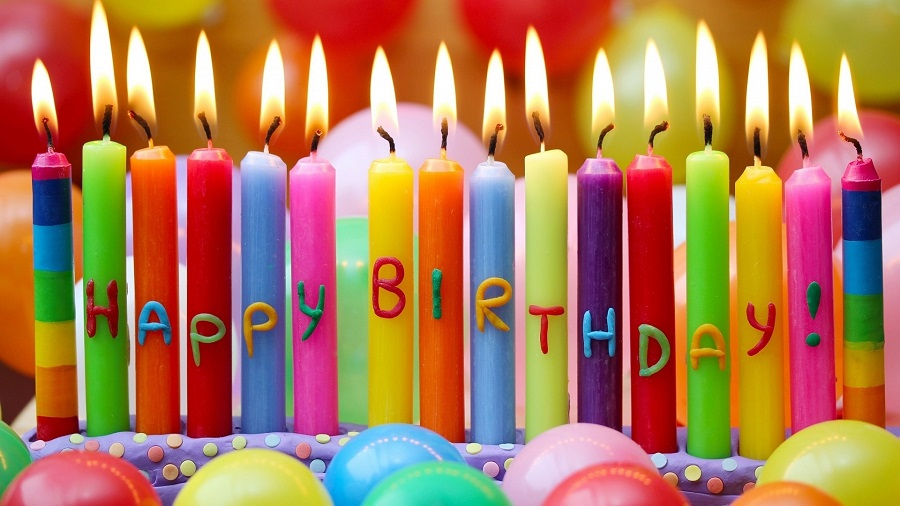 Birthdays are really very special days of our lives, which we want to celebrate in a warm company of our family, friends and loved ones. And because birthdays comes just once in a year, the importance of this day automatically increases. When we are young, birthday is a long-awaited celebration, full of joy and fun. But as we get older, this holiday becomes a reason to think about our life, goals and accomplishments. Sometimes we see, that it is time to choose another path. After all, another year is another adventure, right? And this is the exact time, when the person needs some inspirational birthday wishes, to receive support and encouraging on his new journey. So go on, and express your warm feelings and best wishes towards them with this wonderful collection of birthday greetings for your friends, loved ones, family members and colleagues.
Best happy birthday quotes
A quote is a pearl of wisdom, dropped by a mind of a person with great life experience. We often refer to quotations in significant moments of our lives for support or advice from those, who have already been there and made some good conclusions. That is why we have collected for you philosophical and witty quotes about the birthday, said by famous and respected people. In this compilation of happy birthday quotes, you'll surely find something special for your friends, loved ones and family members to congratulate them on their birthday and give them a beaming smile.

«I like birthday cake. It's so symbolic. It's a tempting symbol to load with something more complicated than just 'Happy birthday!' because it's this emblem of childhood and a happy day.»
---
«Remember when we used to think we could reach the stars if we stretched our arms high enough? You've certainly reached the stars through hard work and dedication. So proud to be on your team, friend. Happy Birthday!»
---
«As you grow up, make sure you have…more dreams than memories, more opportunities than chances, more hard work than luck and more friends than acquaintances. May you have the very best in life. Happy Birthday!»
---
«Birthdays should be remember, it is a special occasion that you must celebrate. Make it happy,you have nothing to worry about age but instead you or we should thanks the lord for all the good memories that we already experienced.»
---
«Another adventure filled year awaits you. Welcome it by celebrating your birthday with pomp and splendor. Wishing you a very happy and fun-filled birthday!»
---
«Happy birthday! Your life is just about to pick up speed and blast off into the stratosphere. Wear a seat belt and be sure to enjoy the journey. Happy birthday!»
---
«May you be gifted with life's biggest joys and never-ending bliss. After all, you yourself are a gift to earth, so you deserve the best. Happy birthday.»
---
«Your birthday is the first day of another 365-day journey. Be the shining thread in the beautiful tapestry of the world to make this year the best ever. Enjoy the ride.»
---
«Many years ago on this day, God decided to send an angel to earth. The angel was meant to touch lives and that happened! Happy birthday my sweet angel!»
---
«I have been looking for a decent gift to give you on this special day of yours but to no avail. I guess this is simply because there is no way on earth I could ever get a gift as special as you. I love you more than a million bucks! Happy Birthday, sweetheart!»
---
«When God created women, it was probably leading up to your birth, as the pinnacle of His creation. Happy birthday!»
Happy Birthday messages
When you sit down with a blank text window in front of you, trying to find the perfect words to congratulate someone special on their birthday, do not be surprised that the Muse does not come. A lot of people get a case of writer's block when we have to indite a birthday message, especially when it is your dear ones who you really love and know good enough. Of course birthday honoree knows for sure how much you loves them and value your relationship, but in such a significant day a nice birthday message wouldn't hurt. Check out our collection of short birthday messages that are perfect for texts, Instagram posts and little cards.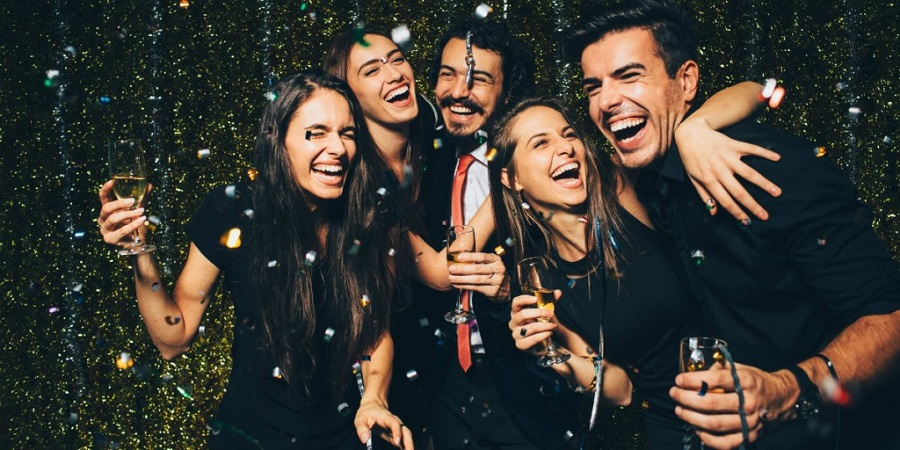 «Your birthday should be a national holiday. I need a day off. Happy Birthday.»
---
«An apple a day keeps the doctor away. A candle a day creates a large fire on your cake. Happy Birthday.»
---
«They say that you can count your true friends on 1 hand - but not the candles on your birthday cake!»
---
«I hope you have a beautiful day and get at least half of what you want! Happy Birthday!»
---
«Happy Birthday. Just one more year and you will be perfect. Yes, I did say that last year.»
---
«You need lots of love and care because you are so special. Happy Birthday»
---
«Time to celebrate. You made the trip around the sun one more time. It's a birthday revolution.»
---
«Let all your obstacles vanish in just a fiction of second. Happy Birthday»
---
«May your coming year give you happiness, and you get all the desired goals»
---
«I have a challenge for you, it is to blow all the candles on your cake just by sniffing»
---
«Happy birthday, I wish you luck, happiness and everything your beautiful heart wants!»
---
«Happy birthday my little angel! I wish you the best of luck, and I hope that your special day is truly amazing!»
---
«Hey, I heard it's your birthday, so I wanted to wish you a happy one, may all your wishes come true!»
---
«I congratulate you on your birthday and wish you a very special and fateful year ahead.»
---
«I hope for you to live as long as you wish. Happy Birthday»
---
«You are getting wiser by age, and no wise man wishes to get young again»
---
«One more year has gone, number of candles on your cake is increasing too fast»
---
«May your life be always filled with laughter, loud music and sweet cakes, just as today! Happy birthday!»
---
«It is a common view that good things have less life, according to this you are a bad ass. Ha Ha"»
Happy Birthday wishes
A birthday is a very special day, full of joy, happiness, pleasant greetings from friends, family members and loved ones. Special birthday wishes always fill us with inspiration and new hope, and let us feel loved and surrounded by care and attention. This becomes even more important when we no longer feel so young and it seems that there are less possibilities around us. And sometimes it can be hard to find the right words to congratulate them on their significant day. We've prepared a list of nice happy birthday wishes that will definitely cheer them up, make their heart warm and show your love at the same time.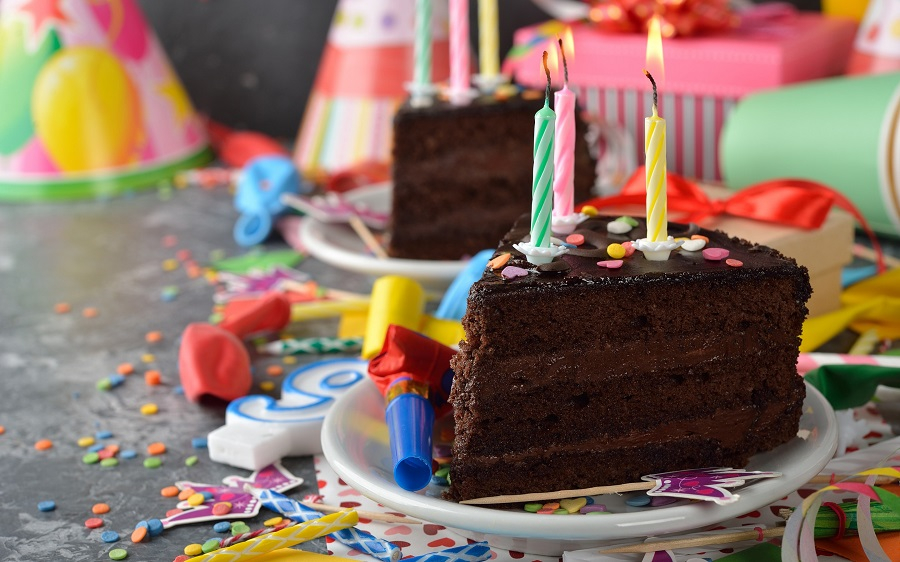 «I know I cannot hug you and wish you birthday but I can always pray for your happiness, good fortune and great health. I know my wishes from far away are going to reach you because our hearts are connected. Warm wishes on your birthday my dear.»
---
«Happy birthday is too banal. I wish you an unforgettable, unbelievable, astonishing, breathtaking and the most wonderful birthday!»
---
«On this special day I wish you good luck, health, love and prosperity. Have a magnificent birthday and a splendid year ahead!»
---
«Today is the day when you're allowed everything you want (except for illegal things, ha-ha), because you're a birthday man! Congratulations!»
---
«You are the funniest and kindest person I have ever met. Remember to always stay true to yourself, for it's the most important thing in the world. Happy birthday!»
---
«I cannot even think about your best feature or quality, because with all of your imperfections you are perfect to me. I love you to the moon and back. Have a happy birthday!»
---
«There is no way I can describe you in one word. But there is one thing I know for sure: you are my best friend. I love you endlessly. Have a happy birthday!»
---
«Age is indeed just a number. You don't have to think about it at all. Your soul will always be young and beautiful. Happy birthday!»
---
«You only look old but your heart is still young enough to enjoy all the lively moments. I wish that you at least live when you loose all your teeth»
---
«You are my that friend who make me remember the older days, you are funny, smart and lovely personality. Thank you for whatever you did for me. Happy Birthday, may you have many many more»
---
«There are millions of people whom you met or will meet in the world and among them I am the only one to who wished you first. Have a happy birthday»
---
«Do you remember those older days? Those memories will never fade from my mind because they were so pleasant part of my life. Happy Birthday dear»
---
«Age is just a number to you, no matter how many years you pass, you will still be the best and most special person I know. Happy Birthday, May you have many more.»
If your loved ones are far away or you just want to make your wishes for birthday even more special, send them one of our fabulous birthday bouquets or gifts with an addition of mouthwatering chocolates, balloons and touching plush toy.