Funny Birthday Wishes
17.02.2021
views 3393
Your best friend's birthday is truly a special occasion. It is a god opportunity to show your love, gratitude and appreciation towards them. But without fun and enjoyment any birthday is incomplete. Here we present some of the humorous and silly birthday wishes to cheer the birthday boy or girl up!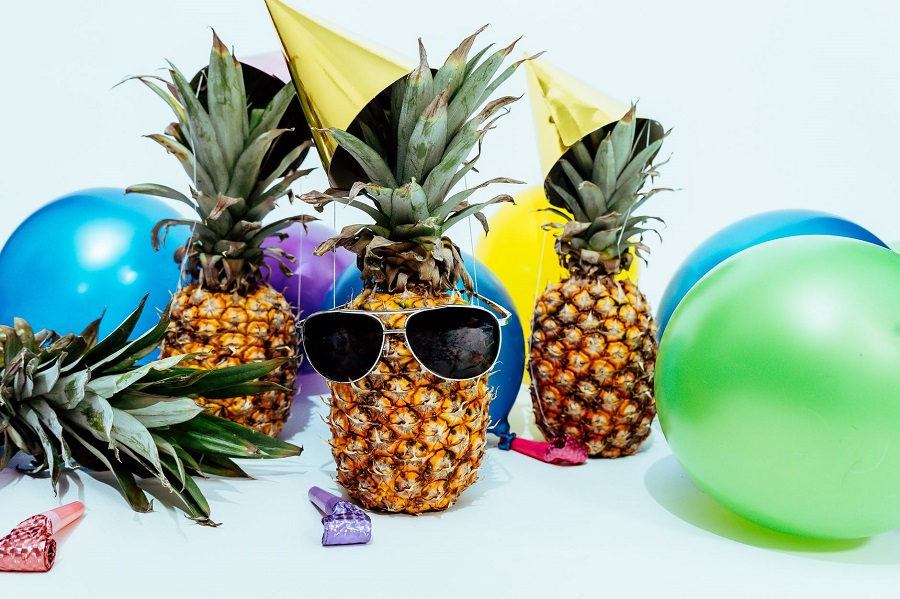 Here are some ideas of funny birthday presents for your friend:
Their favorite band merch — if your friend is a huge music lover, he will be happy to receive an official merch of his favorite band.
Fandom shirt or hoodie — admit it, we all have our favorites on Netflix or HBO. Such thing as a customized shirt can be very handy on those movie nights with friends, popcorn and pizza;
Customized baseball team stuff — it can be anything from slippers to a baseball bat with the autograph of their favorite player;
Hilarious party game — when it comes to fun, nothing can be more amusing than a silly and goofy game (especially when you are adults);
Cookery class or workshop — if your friend is not so good in cooking, he definitely needs this gift. If he's great at cooking — he can learn something new anyway and spent some time at his favorite pastime.
Make the emotional and memorable video or a scrapbook — friends are our life's treasures, and it's great to have all the special moments of your friendship beautifully framed.
Certificate to their favorite shop — you friend spend a lot of time in a specific shop and always knows about its sales? Then it's a sign you should wow them with a certificate!
Food hamper — spoil them a gorgeous food & wine hamper

full of his favorite foods and drinks. You can make it yourself or shop online.

Wireless headset — if you friend travels a lot, a wireless headset can be quite handy. It will allow him to listen to the music wherever he is.
So, you've already found a perfect gift, all the preparations are complete, and it is time to write a perfect birthday wish. If you are close enough with this person, we suggest you to try something from our list of funniest happy birthday wishes for a friend.
Funny happy birthday wishes
Teasing friends on their birthday is a part of fun and a sign of an old friendship. Though, avoiding any jokes that can hurt their feelings is not always easy. We've already took care of it and have prepared a short collection of humorous birthday wishes for your best friend that will definitely make them laugh!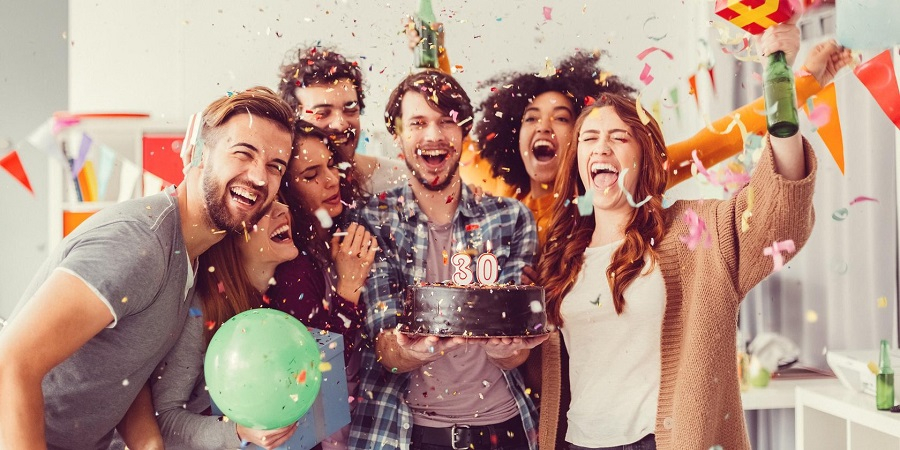 It feels great when your loved ones wish you the ways you wanted to be wished for this special day. Enjoy!
---
You know what they say: it's better to be over the hill than buried 6 feet underneath it. Happy birthday!
---
Hope someday you'll enjoy a delicious cake without any tooth.
---
Hope you'll live as long as you wish to live. Have a wonderful day.
---
Some special words on your birthday: keep smiling as long as you've those teeth.
---
You always enjoy your birthday in some amazing ways, that's why you should have one birthday every year.
---
On your birthday, don't count the candles on your cake or wrinkles on the face. You will be shocked. Just be glad that you are not down for the count.
---
Happy Birthday, friend! You were educated in the old ways! The pyramids wouldn't have been built without you!
---
Congratulations on finally reaching the snapdragon phase of your life: one part of you has snapped, and the other part of you is dragging. Happy birthday!
---
You are such a person who always reminds me the memories of my old days. I've never found a smart, funny and good looking person than you. Thank you for being with me.
---
Congrats on becoming a year older. Wishing you lots of love and hair dye to wash away the new gray hairs. Enjoy your birthday!
---
You always backed me up in our fights, helped me move, helped me kick my addictions, and let me know when I was in a bad relationship. Let me return the favor today, and help you pick a good club for us to celebrate in. Happy Birthday!
---
It's not a shame that you are getting older, it's a glorious thing to be able to say that you have had more birthdays that many people have had sex. Happy Birthday!
---
Earlier I wished that your entire wish comes true this year. Then I thought that if your all dreams come true this year. Then there will be no dream left for Next year.
---
My only wish for you is that no. of candle decreases, but, the no. of parties and cake increases every year!
Funny birthday card messages
Who said birthday wishes have to be serious and solemn? Especially, when we're talking about our dearest friends! Make your friend and all the guests laugh n this special day with our collection of short funny birthday wishes that you can send online on Facebook, Whatsapp, email or in a text message.
No one will stop tonight from eating your favorite items. I wish you a happiest birthday ever.
---
So, you are still younger than the age you will be on the next birthday. Have a special celebration.
---
Happy Birthday from the friend that taught you everything you know about life. Sorry about the misinformation.
---
The nature has kept this day special because you are permitted to eat as much cake as you can.
---
See how many candles on your cake. You'll have to blow them out only by sniffing. Ha ha!
---
It's cold out there, but I feel much warm for your candles. How hot your birthday is.
---
Too many birthday means, you are getting closer to death. It's scientifically proven, not my own words.
---
Another year older? No way. You're another year sexier. Happy birthday to you.
---
Happy birthday to the only person I would rescue in the event of a zombie apocalypse.
---
I love attending your birthday bashes. Can you increase your birthdays to two times a year?
---
Congratulations on existing before Google and Wikipedia.
---
This card is free from extra fat, cholesterol, and additives. It is totally organic, but it is full of sugar. This card is as sweet as the person reading it. Happy Birthday, Sweetheart!
---
Happy birthday. I'm so sorry you've reached an age where pop culture marketers are no longer targeting you.
---
It's a special day – your birthday! Let's go out and celebrate you being one year closer to removing your age from your Facebook profile.
Happy birthday funny quotes
if you are constantly teasing each other, the birthday is a great reason for a good joke. In the end, what's a celebration without smiles and laughter? Choose one of our funny birthday quotes for friends and add it to your birthday wish for a winning combination!
Your next all birthday compliments will include these words "for your age". It's sad, but there is no way you can skip it.
---
Hey, no matter how old have you become today, just make sure that you don't forget that where you kept the car keys. Good luck!
---
Dear Friend. I'm still waiting until the day we become mature adults having intellectually stimulating conversations about grown up things. Until then, we'll just stick to being 30-year-old clowns.
---
Can you remember those young, healthy and colorful days of our young age? It's always feels awesome when you can recall all those memories.
---
I have prepared your birthday cake and then called the fire department to blow out the candles on your cake.
---
I love you, friend! I'm happy it's your birthday, but I can't help admitting that I came mostly for the alcohol.
---
People often compare birthdays with boogers. Because, with the increase of its number, people find breathing harder.
---
Two older men sit on a park bench. One says, "Joe, I'm 84 years old, and I have nothing but aches and pains. How do you feel?" Joe says, "I feel like a newborn babe!" "Really, a newborn babe?" "Yes! I have no teeth, no hair, and I think I might've wet my pants!" Happy birthday!
---
It's getting tougher to see the cake due to the candles over it. Can you remember those days when you had only a few candles on it. Happy birthday.
---
I believe that man grows old like wine and women grows old like cheese. You know old wines are priceless.
---
I'll always be the friend that get you out of the trouble that I got you into. Happy Birthday your my partner in crime.
---
People often believe that good things don't last long. So, I guess you are a bad ass!
---
You get older every year, but I don't want to remember that. Just enjoy and don't eat my portion of cake.
---
It's your birthday! To celebrate, let's grab a bottle of wine and go skinny dipping in our birthday suits. Oh wait…that's a typical Friday night.
---
As you reflect on your life, you'll notice that I've been there through every embarrassing, happy, sad, proud, scary, and important moment in your life. Remember that the next time you're mad at me…because I forgot your birthday gift.
After a good birthday wish it is time for a presents! Make your friend's birthday unforgettable by send them an impressive bunch of balloons, cute teddy bear and, of course, a beautiful flower bouquet!